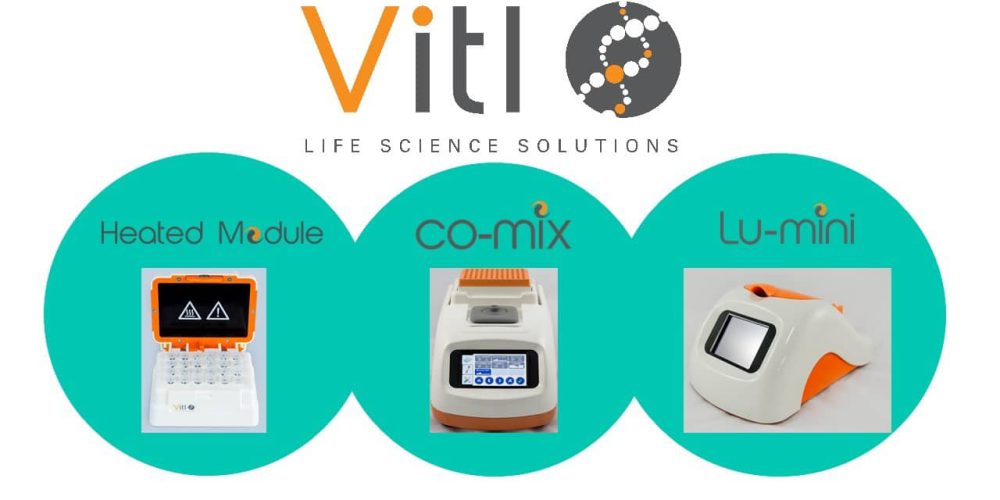 In the spotlight: VITL
Vitl Life Science Solutions specilizes in the design, development and manufacture of high-end laboratory equipment for the life science industries, including laboratory instruments and consumables for general research processes, as well as sample handling, preperation, storage or protection.
The products from Vitl Life Science Solutions is high-quality benchtop equipment designed to simplify your day-to-day life. NBS Scientific offers a range of reliable and versatile Vitl equipment to maximise bench space including the Co-mix, Ther-mix and Flexi-therm for temperature control and mixing.
Next to the high-quality benchtop equipment we also offer world's best-selling microplate heat sealer from Vitl. The VTS – Variable Temperature Heat Sealer and its compact counterpart the MicroTS Temperature Heat Sealer. For use in combination with the Heat Sealer, we have compatible Heat Sealing Foils available to seal microplates.
The latest addition to the range of lab equipment from Vitl is the Lu-mini, a single tube luminometer. The Lu-mini allows you to test a variety of different size tubes, vials and cuvettes without the need for adaptors.
Need more information on the products of Vitl? Contact us today and we'll help you further!