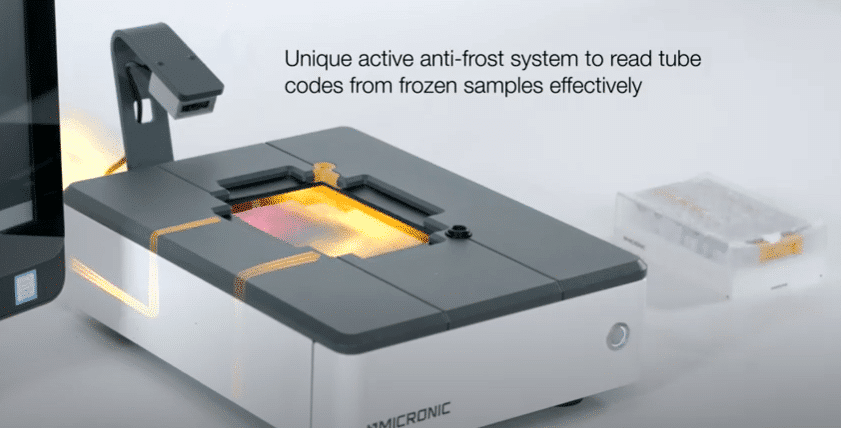 New in our portfolio: Micronic Rack Reader DR710
The high-end Micronic Rack Reader DR710 reads whole racks filled with 2D Data-Matrix coded tubes. A deep focus image sensor ensures the highest accuracy 2D code reading even if the tubes aren't flush with the scanner plate or codes are partially compromised. By activating the uniquely designed active anti-frost system on the DR710, ambient air is drawn into the scanner where it is cleaned of dust.
Watch the DR710 product movie below:
Request the leaflet of Micronic Rack Reader DR710 here.